Beverages That Can Harm Your Teeth
Posted by Complete Dental Health on Jun 23 2022, 05:05 AM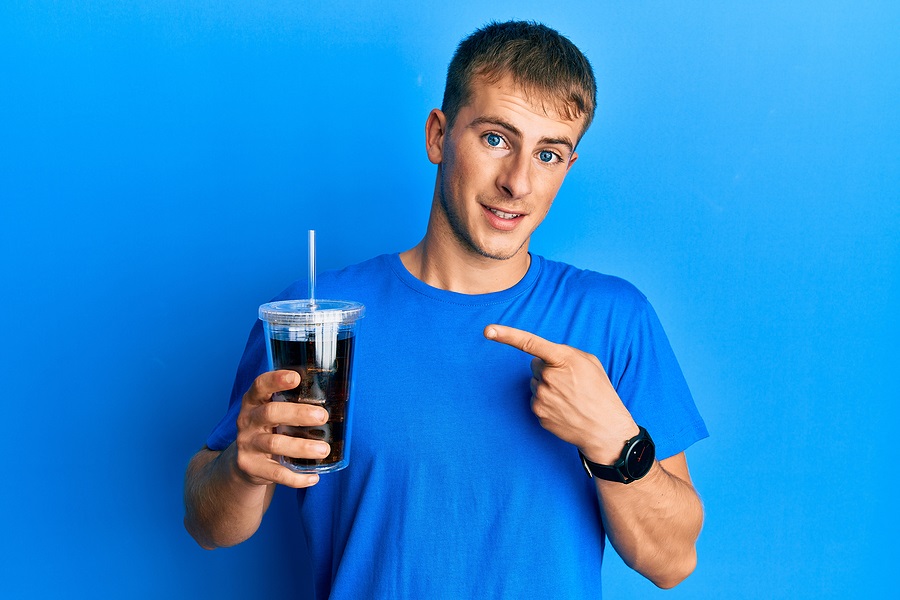 What we eat and what we drink can affect our oral health as well as overall health. With the summers here, you might be ready to sip on cold, acidic, and sugary drinks. Studies have shown that both sugary and acidic drinks and foods can cause tooth decay. The acidity of the beverage or food can also cause erosion, which wears away at the enamel of the tooth. 
We have created a list of beverages you need to consume within limits or, at best, avoid for good oral health.
Soda
Sodas, lemonades, and colas all contain high levels of acid. As a result, they can erode the enamel on your teeth. This can result in cavities and tooth sensitivity.
While you may not feel sensitivity after drinking a soda, the acid can still be damaging. Consider drinking more water to wash away the acid. 
Sports Drinks
Sports drinks contain a lot of sugar. They can actually increase tooth erosion if you're already experiencing it. The acid in sports drinks can also make your teeth more prone to cavities.
Fruit Juices
Fruit juice can be highly acidic, which can erode tooth enamel. If you must sip on fruit juice, use a straw. A straw will help keep the liquid away from the teeth.
Alcoholic Beverages
Alcoholic beverages can be harmful to your teeth. In addition to staining your teeth, these beverages can also weaken your enamel. Over time, you could face tooth decay, cavities, and other oral health issues.
There are several things alcohol can do to your teeth.
It can cause bad breath. Alcohol dries out your mouth and throat, which can lead to bad breath.
It can cause dry mouth. When you drink alcohol, it can disrupt your salivary glands, which leads to a dry mouth.
It can weaken your enamel. Alcohol can weaken your enamel, which can result in tooth decay or cavities.
Coffee
Coffee stains your teeth. The dark color of coffee combined with its acidity can discolor your teeth.
Coffee can also stain and erode the enamel of your teeth. The acid in coffee can cause erosion, which creates a rough surface on your teeth. That rough surface can make it easier for food particles and plaque to cling to your teeth, which can put you at an increased risk of cavities and tooth decay.
Wine
Wine is a beverage that is usually consumed in small amounts. Typically, the alcohol in wine doesn't affect your oral health, but the sugar content can. Wine can also stain your teeth and can cause your teeth to appear yellow.
Drink Water, Water, and More Water!
With the abundance of beverages available to us, water is one of the most beneficial and safest. Water hydrates not only our bodies but also our teeth and gums. Our bodies consist of mostly water, and drinking the recommended amount of 8 glasses a day keeps our bodies hydrated and functioning. Water also aids in flushing any leftover food particles and bacteria in the mouth.
Please let us know at your next appointment if you have any questions about the best habits for a beautiful smile. Albany Dental Health would be delighted to assist you at any time. If you need to schedule an appointment, please call 541.928.6622 or come to 1123 Hill Street SE, Suite A, Albany, OR 97322. Please contact us at office@albanydentalhealth.com if you require any additional information.