Tips And Tricks To Ease Dental Fear
Posted by Complete Dental Health LLC on Feb 13 2023, 12:59 AM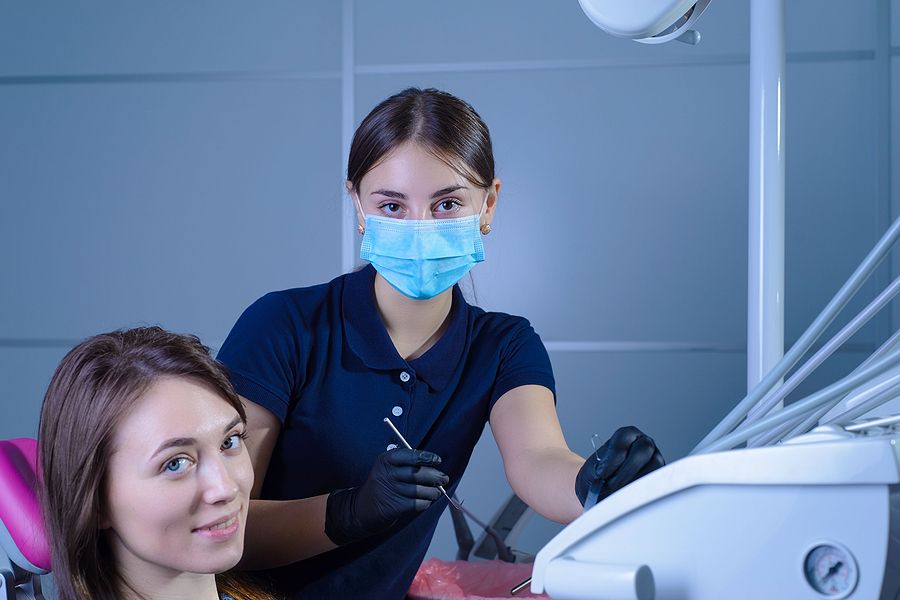 Dental phobia is a fear of the dentist or of receiving dental care. Dental anxiety is a feeling of worry, nervousness, or unease about visiting the dentist. Dental fear or anxiety can cause you to avoid dental visits. Avoiding dental care can lead to tooth decay, gum disease, and other dental problems. If you have dental anxiety, here are a few helpful tips.
Speak up about your fear of the dentist
It is important for you to communicate to your dentist that you are afraid of the dentist or have any anxiety about the procedure. Our dental team understands dental anxiety and will do their best to put you at ease during your visits. Talk to the dentist about any worries or fears you have before treatment. Your dentist may recommend ways to help keep you calm. 
Agree on a signal
Agreeing upon a signal that you will use every time you feel discomfort or pain will help you speak up and be active in your treatment. This lets your dentist know when you need a break. For example, a hand signal will let your dentist know that you need help or need a break. 
Bring your trusted person
Take someone you trust and who understands your fear to your appointment. This can help boost your confidence and help you remember to ask important questions about your oral health care. Bringing a friend can also help you relax and feel more comfortable at the dentist's office. 
Bring distractions
If you suffer from dental anxiety or fear, bringing a distraction is a good idea. This could be a friend, family member, or even a music player with headphones. Some patients find that watching Netflix while getting their teeth cleaned helps them relax. Take the time to find what works best for you, and don't be afraid to ask for what you need!
Consider sedation dentistry
If fear is keeping you from getting the care you need, consider sedation dentistry. It can help you relax during procedures or help manage pain. There are three types of sedation dentistry: nitrous oxide, oral conscious sedation, and IV sedation. Your dentist will help you determine which is best for you based on your level of anxiety and the type of procedure you're having. Talk with your dentist about whether sedation is right for you before you get your first appointment. That way, you'll know what to expect when you walk in for your appointment.
If you need to schedule an appointment with us, please call 541.928.6622 or visit us at 1123 Hill Street SE, Suite A, Albany, OR 97322. Please contact us at office@albanydentalhealth.com if you require any additional information.